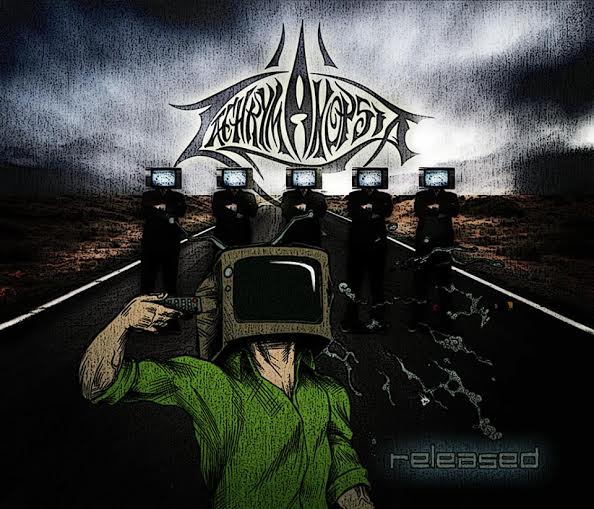 Self Released – 2013 – Canada
The Canadians LACHRYMANOPSIA released their cd "Released" in in-house production.
What can I hear here? Death Metal in the year 2014. Modern edited and presented with many melodic insertions. Thereby develop quite weird, unusual songs which are nevertheless Death Metal through and through. Seemingly randomly strung together pieces which contain distinct traces of Black Metal give a rendezvouz with Death Metal base frames. Chopped riffs, weird synthesizer insertions, yes, even the bass-lines are partially very needed getting used to defer a symbiosis with hard doubleblast drumming and dark, snotty growls. Piano insertions relax the dark, curious atmosphere a bit without taking "Release" the the bite. It thereby came out all in all seven songs which disclose only at repeated listening its entire multifacetedness. A very unusual mixture which delights. The songs are despite of all gimmickry forceful and fresh. Technically adept recorded LACHRYMANOPSIA exactly know what they want musically. An extraordinary production which soothing contrasts of the other Death Metal mishmash. Get preferably an idea of your own! It's worth it!!!!
8,5/10