Hello JP,how are you? Whats new with Kimaera? How is everything?
Hello! Everything is okay, and Kimaera is doing fine!
I know that time passed when I asked you about the interview but what are you working on now? Whats next?
We're actually recording our second album and preparing for some local events.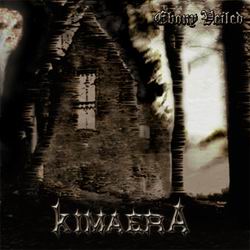 About last year's "Ebony Veiled", how was the reactions after releasing? I really like to listen it,very good job,but are you satisfied with its sound and success?
Thank u. The worldwide reviews we got of 'Ebony Veiled' were excellent and our music is spreading in a remarkable way,and thats great for us, especially it is still our first official release.
About the sound, we're actually more than satisfied with the final outcome, we didnt expect it to turn out to be that good, especially that we recorded it ourselves at my place. The mixing/mastering took place at Belarus though..
How is the marketing of "Ebony Veiled"?
Our label 'Stygian Crypt productions', located in Russia, is taking care of everything.
The selling abroad is going pretty good, better than expected so far .
I must confess,when I heard about your name,last year I guess,I was suprised and I wondered how this great band rised from Lebanon's metal scene although it has not many bands…
Yes, very few lebanese bands have made it internationally so far. It is not easy at all,it is quite a hard task. It takes a lot of hard work, dedication, and of course talent, to be able to reach the worldwide scene and be known outside. And that's what we actually been focusing on since few years, and we made it.
You changed many times the line up.What were the problems caused for that?
The line-up has always been a cause for setbacks for Kimaera. The main problem in Lebanon is that's hard to find responsible and dedicated musicians committed to having serious plans when it comes to being in a band and making underground music. Another major problem we faced is that three members that worked and recorded 'Ebony Veiled' left Lebanon a couple of
years ago, to work abroad and so again, we had to find new members to fill their place. Hopefully we wont have to deal with that again.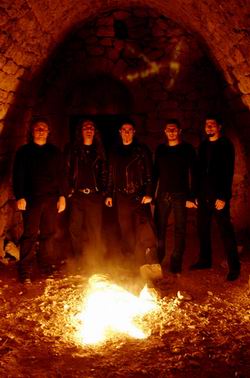 As I read before,you began as a heavy metal band.And changed into doom/death. What were the factors to do that?
That's true. When we started back in 2000, we wanted to cover heavy metal classics, for bands like Metallica, Megadeth and others .. We were doing it for the fun of it at first. Then I was really getting into doom and death metal, and I thought of starting making our own music, and combining all of our influences together to make original music but to have mainly dark/doom metal as our direction. And so it was. Our music is a mixture of many genres, u cant really put it in one or two words.
The single "God's Wrath" released in 2004.Can we say it was the first step to success?How do you feel about it?
Yes, 'God's Wrath' was our first successful step. We wanted to release something back then to show what our music is all about. And back then 'God's Wrath' was the best choice. It got many great reviews back in 2004 and helped us getting our music exposed in the underground scene. Actually this single got the label interested in us, and in releasing our debut album.
And I saw several times in your messages told about your upcoming concerts.So please tell me how were the previous shows and where is your next stop?
Our shows in the last couple of years were really great. It's always nice to perform live, though most of our events are underground gigs in local pubs. We have a couple of events coming up next month and the one after. But we're still hoping to manage to play outside Lebanon this year.
This might be personal question for you.I see you are listening to Shape Of Despair often.As one of my fav band,what will you say of SOD?
Heh, Shape of Despair has really grew on me lately. They became one of my favorite bands. Their music is simply breathtaking. Funeral doom wasn't really my thing, it is not easy to get into it, but this band made me fall for it, especially with their 'Angels of distress' album that became one of my favorite albums as well.
And your last additional words…
I want to thank all of those who have been supporting the band, buying our album and helping us spreading our music. And for those who dont know the band yet, they can check our music out on www.myspace.com/kimaeraband and know more about the band. They can also order the album from
www.stygiancrypt.cjb.net
Thanks for the nice talking! See ya soon,good luck with your life and Kimaera!
Thank you! All the best!