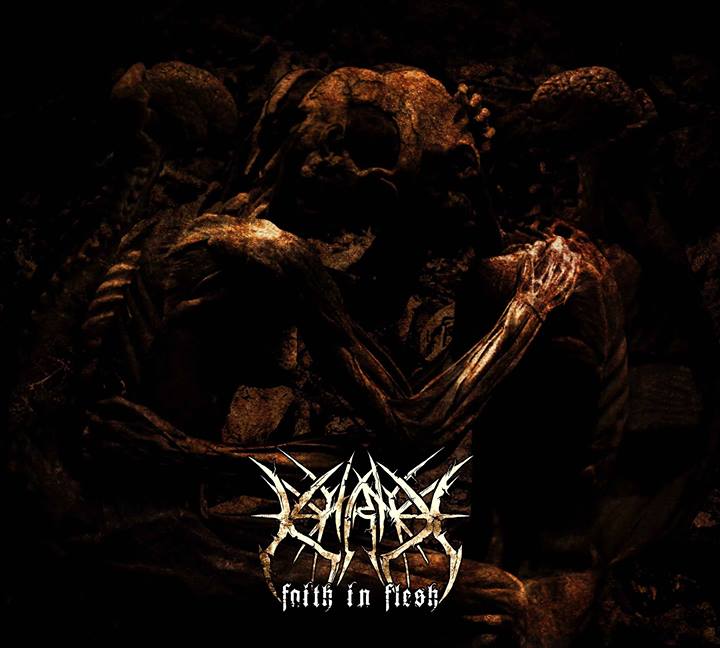 Quality Stell Records -2014- France
KARNE are from France. In November 2014 they released their first full-length cd via Quality Steel Records. It is called "Faith In Flesh".
KARNE worship the Black Metal. Old School tones of endless mourning and darkness surround the listener. Pitch-black worlds full of bizarre beauty and ice in the form of all in all ten songs resound off my loudspeakers. Simple structured riffs mingled with melodies melt to a dark musical mass which is straight arisen from the hell's throat. A cold shiver runs down your spine while listening. The aggressive drumming as well as the distinctive growls reinforce hate and hoplessness. A journey of no return, deep into the dark realms of the human soul. Very emotional and passionate in the mid tempo kept songs which rekindles the spirit of the old Black Metal. Nevertheless KARNE doesn't copy. They absolutely have the ability to find their own sound by the game of tempi variations. KARNE are able to do it different. They prove their variability on their "Hidden Track". You can hear here instrumental music which is very spheric which is a stark contrast to the rest of the cd. Who is into Old School Black Metal should catch hold of here!!!!
9/10