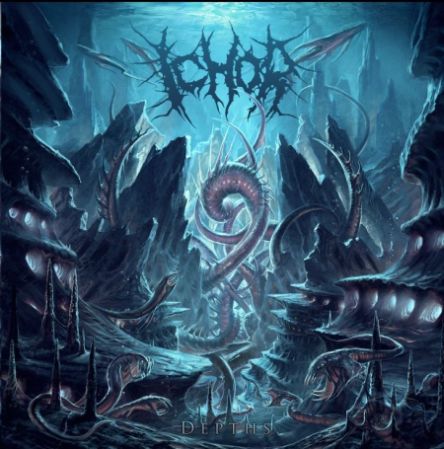 Bastardized Records- 2014- Germany
ICHOR already exist since 2008. The Germans put now a new opus on the Metal market which is called "Depths". They are supported by Bastardized Records.
The intro "Deep Rising" let create the impression that "Depths" is a horror soundtrack. But, that isn't so. At the following song "Apophis" at the latest all expectations are thrown over. Death Metal is now the topic. ICHOR roll harsh and merciless through the musical country. No-holds-barred or big experiments, coming straight to the point the gents know here for sure what they do. Hard, technical riffs unify with a crazy fast doubleblast drumming to an hellish noise which doesn't lack of hardness and self assertion. Laced with forceful bass-lines eleven independent songs develop. The diversified vocals put a very own mark on "Depths" and gives identity to the production. The game with tempi additionally increases energy and motion. Technically adept and dedicated recorded ICHOR should not be missed in any cd shelf!!!!
8,9/10