Reviews
IAPETHOS "Shrines of Chaos"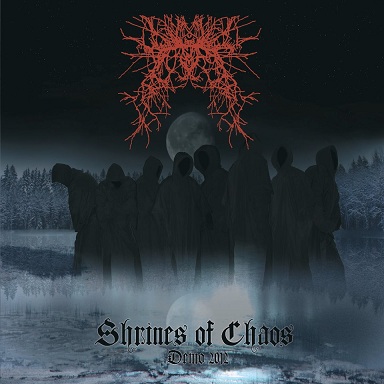 Self-released – 2012 – Finland
Iapethos is a new, one-man band from Finland formed in 2010 and released his first demo in April 2012.
Iapethos is doing raw black metal with anti-christian elements. Drums are programmed and this sounds like some industrial black metal bands. Guitar tone is well choosen for this genre, also I like bass guitar tone too, it's too dark. Fast black metal riffs and hateful scream vocals used. Some riff transitions have problems. Songs are starting like cut from middle.
Production is not well but listenable. I like songs' atmospheres. This demo should be checked by raw black metal fans.
6/10