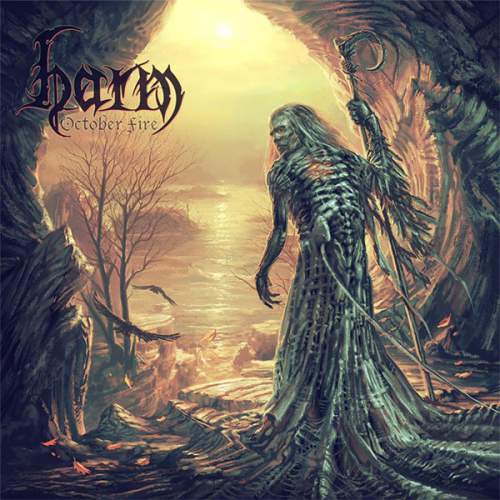 Battlegod Records – 2016 – Norway
The Norwegians HARM are since 1997 musically on the road as a band. In July 2016 they released their latest opus "October Fire" via Battlegod Productions.
The guys immediately start. Straight forwardly or without needless intros the listener is proffered Old School Death Metal. Here drip street attitude and freshness off each note. With the necessary speed played songs which ooze of energy. Thereby the factors anger and rage show outrageous to advantage. It is conscious foregone of technical gimmickry or trips into other musical realms. Sheer, solid power which is yet reinforced by genre-typical solis and screaming guitars. Like a rollercoaster ride the listener sweeps from on song into the other without a stop or slower passages. Very professional played and recorded you should not miss "October Fire"!!!!
9,7/10