Reviews
HANGING GARDEN "Inherit The Eden"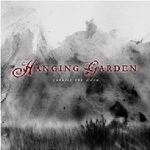 This Finnish doom metal band really blew my head away with their debut album "Inherit The Eden". This magnificent piece of doom metal art contains 8 songs of the best melodic doom I've ever heard.
The band which started in 2004 by Ari Nieminen (Dauntless) and Matti Reinola (Shamrain) combines beautiful melancholic tunes and death vocals, giving us a sound of sadness and sorrow. The guitars mourn while the voice gives the sense of an inner anger due to a loss.
One may say that they remind of "Swallow the sun" but the truth is that HANGING GARDEN is more sorrowful. Definitely Finland has some of the best bands in the genre.
The songs' duration varies from 7 to 11 minutes while 2 instrumental ones ("Ethereal Passing" and "Stillborn") act as bridges between the heavier pieces in the album.
What I stuck with was the melancholic power of the guitars. The entire album is a delight for one's senses and it will definitely haunt anyone who will listen to it, as it did with me.
Favorite song, if I can pick one out of all 8 art pieces, would be the introductory "Sleep Of Ages".
The release just came out by Spinefarm.
Tracklisting:
1. Sleep Of Ages
2. As The Circle Fades
3. Ethereal Passing
4. Shards Of Life
5. Paper Doves
6. Stillborn
7. The Mourners Plain
8. Fall Into Tehom
If I should put a mark on this album that would be 9,5/10 at least!!