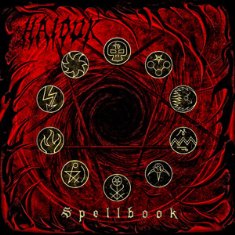 DEMO – 2013- Canada
Haiduk is a new solo Project hailing from Canada,band's name gave me an effect at first sight like an european band,I really don't know why actually.Haiduk is a one man band and I personally am not used to that one man death metal projects,Luka did the work very well I think.Although,drum machine is a little bit amateur,but also it is fair enough for a demo record that I should say.
Old school death metal is more fashionable than the past nowadays all around undergrund,but also Haiduk plays a death metal effected by black metal which in lately was more popular than now,there were/are many bands in that term of extreme music but not popular like 5 years ago.But also Haiduk uses many heavy-thrash riffs and it stokes the fire more and more for the spirit of music.
I like the Haiduk's sound,probably it is recorded in home studio with the help of a pc,except the amateur work of drum machine and the lack of vocal skills,song writing and songs are pretty effective and good and Haiduk has taken a place in many webzines and websites recently.Only point is that I could not understand is Haiduk uses corpse paint even if he plays death metal but also the song titled Lich is a black metal song at the begining and then the other songs are easily called or classified death metal.
Presentation of the album,artwork etc. are pretty cool and well developed.If new comer and avantgarde bands are what you like,you should welcome Haiduk for your ears and your taste of music.
7/10