Click here
to watch "H.I.V." (Heretic Infected Voracious), the new video from Italian technical death metallers GORY BLISTER. It comes off the band's long-awaited new album, "Earth-Sick", which will be released on April 23 via Bakerteam Records. The clip was directed and filmed by Positivecrew (Francesco Faicchia and Massimo Graglia).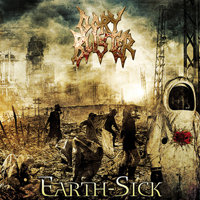 Tracklist:
01. The Breeding (intro)
02. EarthSick
03. Plague And Pray
04. Decanted Embryos
05. Dominant GenEthics
06. H.I.V.
07. World Damnatomy
08. Soul-Bourne Maladies
09. Serpent Verse
10. Voices From The Sea