News
Gangrena – New album available NOW!!!
After two albums the chilean band GANGRENA release its third production simply entitled GANGRENA under AUSTRALIS RECORDS, which counts with 13 tracks and a little bit more tan 37 minutes of a fast and brutal death metal with many mixes that goes from grindcore to brutal death parts all of this sang with a grotesque Spanish lyrics.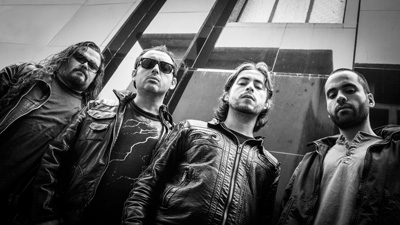 Formed in the city of Chillán (south of Chile) in the year 2005, they already had 2 albums called Putrefacción (2008) and De vuelta al Terror (2011) which have validate them as a recommendation letter, to show their interesting and original proposal.
With strong death grind influences of bands such as Terrorizer, Carcass and sometimes with a groove and sticky sound, this new album comes only to reaffirm that this style has more and more followers in Chile. Recorded on Scars records studios by Francisco Meriño, counts with a very original and interesting artwork done by Victor Palavecino.
Gangrena is: Francisco Meriño (Bass & Vocals), Claudio Aguilera (Guitars),Mauricio Asensio (Guitar) y Victor Palavecino (Drums).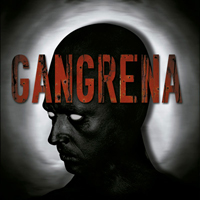 Tracklist:
01. Yo soy el fuego
02. La sangre inicia
03. Viaje al infierno
04. Un baño de sangre
05. Cicatrices profanas
06. Tráfico de muerte
07. Decapitación
08. Colapso invisible
09. Reviento en demencia
10. Negra caverna metal
11. Liberando demonios
12. Alucinaciones macabras
13. Antiguos y negros ritos