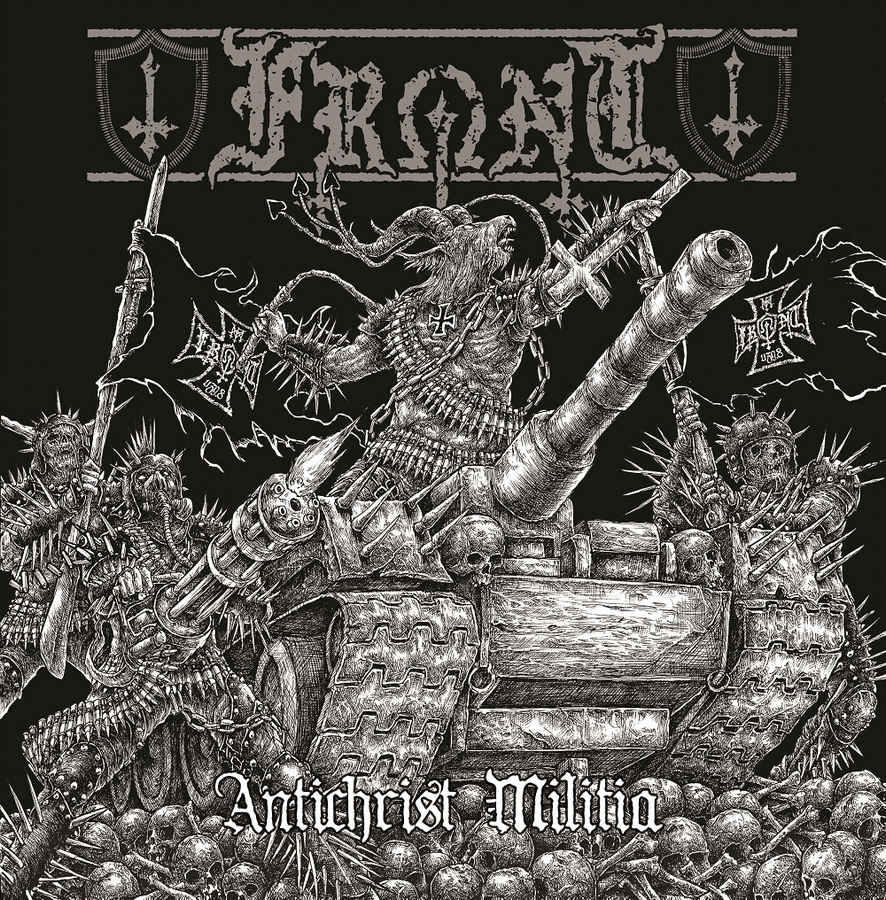 Iron Bonehead Productions – 2020 – Finland
The band FRONT are already musically active as a band since 2015. After a demo in 2015 and a full-length cd (2016) the Finns put at June, 5th 2020 another EP on the market. It is called "Antichrist Militia" and is distributed via Iron Bonehead Productions.
The short intro ("Doom Cult Legion") already doesn't bode well. The musical topic of FRONT is made here immediately clear: War and destruction. A mixture of Black Metal and Thrash Metal rings out of my speakers. Fast, dirty and dark. Characterized by strong-willed doubleblast drumming which comes in powerful and fast. Seasoned with Thrash Metal riffs which may go now and then into the Black Metal genre, develops a dark, unholy musical mass. Forceful bass lines yet complete the musical basic framework and give additional power. Thereof come about energized songs which are captivating, but nevertheless hard. Not forgetting the snotty, pitch-black vocals of Kaosbringer who conveys the correct dose of street attitude. All in all a solid cd which brings along darkness and energy. Let the guitars scream! You should treat yourself the cd by all means. It's worth it!!!!
9/10