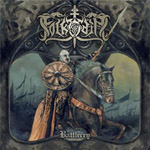 Stygian Crypt Productions – 2010 – International
Months before, I made a review about the album of the band – Folkearth, then I read that Folkodia was founded as a branch of it. Folkodia is an international band, and the people from Greece, Switzerland, Litvania, Australia, Canada, USA, Monaco and Germany play in it.
The band's genre, as it can be seen on the cover of the album and understood from its name, is folk/viking metal. Folkodia is a band which unites different people in the name of the genre and reaches different kinds of musical tastes.
I can recommend it to you if you like to hear folkloric instruments in metal. Although it's not my taste, this work is good.
7/10