Videos
Filip Dahl – Translucent Dreams of an Opaque Mind (V)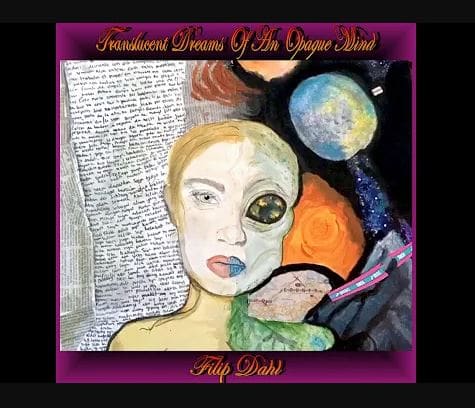 Filip Dahl is a Norwegian composer and multi-instrumentalist. He started his music career as lead guitarist in various Norwegian rock bands back in the '70s, before moving on to become a recognized engineer and record producer. He was one of the main founders and owners of the highly acclaimed and successful Trondheim based Brygga Studio during the '80s and '90s. He took a self-imposed break from the music scene during the beginning of the new century, but he is now back again for full as a composer, producer and multi-instrumentalist.
This has so far resulted in two solo albums solely composed, performed, recorded and produced by himself. The album "Dark Angels and White Demons" was released in 2016 while "A Fire Through the Night" was released in 2018. The tracks on the albums span from melodic prog rock to harmonic and symphonic rock, clearly revealing his roots and influences by bands like Pink Floyd, Deep Purple, Kansas, Marillion and Dream Theather. Filip Dahl's lead guitar work on the albums, including E-bow and acoustic guitar solos, is characterized by his distinct style and tone, contributing to a clear and easily recognisable signature.
A third album entitled "Translucent Dreams Of An Opaque Mind" will be released on October 30th, 2020. The new album is following up on the previous releases and will contain 10 new tracks composed and performed solely by himself.