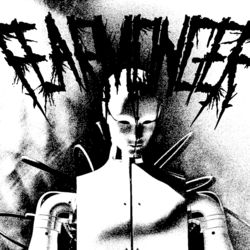 Official Press Information:
The King is the first single of Fearmonger's upcoming debut album. The album is going to address the future issues between man and machines.
Fearmonger started as a grindcore project back in spring 2020, and released their first EP called Ikaros (Which of course was all about Covid19), to pass the time in quarantine. However, there were noticeable death metal influences from the beginning.
The King leans a lot towards those death metal vibes, but the rest of the album will contain influences from deathcore to slam.
Watch the lyrics video for "The King"
The song also added on our Spotify Playlist