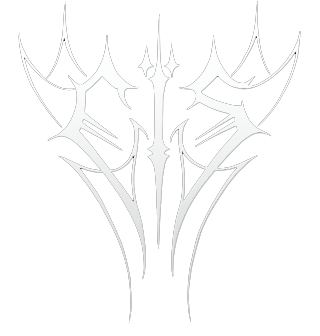 Greetings, your new album called Bannstein is out now. How is the feedback so far?
So far it's extremely positive, both from listeners and in magazines all over the world – we received very positive reviews for the album, a lot of journalists really digged deep to comprehend the subjects we dealt with on "Bannstein" (I'm really grateful when people actually do this and not only judge on the musical aspects of an album), and after all – even if that's not our main goal – it seems the album is selling well. So, it might be that we record another one, hehe.
How was the composing process for this album and where did you record it?
I started really late this time – the studio was booked for late June, and if I remember right I started to compose seriously early this year or something. When I'm into something, I can be extremely focussed and quick if necessary, and as far as I can judge it, this is an advantage for a homogenous, comprised album atmosphere.
The whole production took place, for the third time now, in Studio E, which is located in Bavaria and run by Markus Stock (of Empyrium and The Vision Bleak).
Your producer is again Marcus Stock. What makes him such a good producer for Eis?
He's the perfect producer for me, actually. He's damn professional, quick, has a profound knowledge when it comes to the various shades of (black) metal productions, and he manages to challenge you in terms of improving your instrumental skills and performing plus keeping the atmosphere relaxed and friendly at the same time. Apart from that, I can't think of a better fitting production for Eis – he knows what I'm about and we have a very similar idea of tasteful music.
It also seems that you (him and the band) like to experiment with the sound when looking at all your releases.
I wouldn't call it experimental. We try to vary the sound while keeping the typical Eis vibe. Different albums need different productions of course. "Bannstein", for example, is a much warmer album than "Wetterkreuz", both in its arrangements and subject, and needs a more colourful, less bleak and harsh production. This goes for each new album, that's why we're not just copying presets when doing a new record.
All of the tracks are in German. Could you tell to your foreign fans a bit about the lyrics?
"Bannstein" is an album about the impossibility to escape from men's own fate. It tells the story of a group of protagonists trying to flee from an oppressive, dark metropolis (just like the ones around the 1900s) and into a blissful, tranquil autumnal nature – with hints on the well-known Exodus subject for example. The lyrics are extremely metaphoric and can be understood on different levels, so to say. I guess it's impossible to explain their complete meaning if you're not a German speaker – but then, it's not necessary to do so to enjoy the album.
What inspires your music and lyrics? Personal stuff or books, etc.?
Of course a lot of personal experiences, but also books, poems, TV documentaries, movies and a lot more. If you're an open-minded person, it's probably easy to let yourself be inspired by life.
Your new album comes also out in different versions. How important is that for you as an artist and how much can you influence it?
To release an album in different editions is a common decision by our label Prophecy Productions and the band. Of course, a label likes to manufacture unique products, something potential customers really wish to hold in their hands, not only standard jewel case versions. At the end of the day, this is to the band's advantage as well of course. For us as artists it's important to release products on which the optic, audial and haptic aspects come together to form a piece of true art, and it's even nicer when listeners sense and appreciate that. They seem to do in the case of "Bannstein".
Germany had/has a lot of great BM bands like Lunar Aurora, Menhir, Bergthron just to name a few, but it seems that they never were able to become very popular outside Germany. Why is this so in your opinion?
Hm, good question. I suppose two aspects might play an important role. One is the fact that the German language, outside of Germany, Austria and Switzerland, is not spoken nor understood. Bands like Dark Fortress manage to be quite successful by using English then, on the other hand. The second aspect might be the quite unique style of German black metal. A guy from the Netherlands told me, a few months ago when I showed him the new album, that this "sounds so fucking German", and somehow I can get the point. Unarguably, Scandinavian bands have a different style which seems to appeal to a larger group of black metal fans. No idea why. German bands look as hot, sexy and competent as Scandinavi… eh, well, actually not. Might be a point as well, hehe.
You are soon going on a tour. What can you tell us about the tour?
Actually it's done since four weeks or something and has been a nice one, we met a lot of exciting people, played fantastic venues, did successful and well-crowded shows, and after all, I finally met the guys of Grift, one of the bands which thrilled me the most during the past months. I'm going to by my, let me count… eighth Corvette from the merch incomes of the tour as well, har har!
Any last words?
Ah no, thanks, I'm not too much into last words, I'm planning to say so much more in the future. 😉