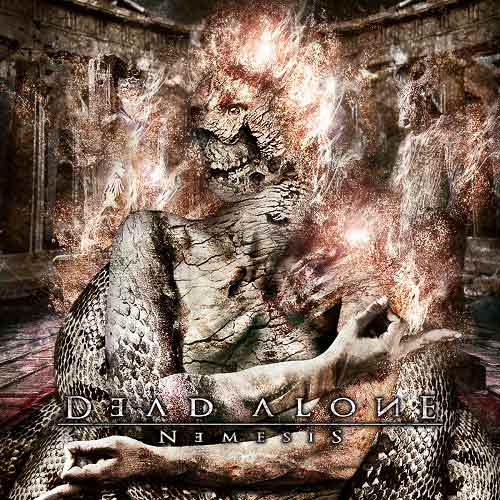 Supreme Chaos Records – 2014- Germany
DEAD ALONE are from Germany. Being in the business for a long time (since 2004) they released at the end of the last year their latest opus "Nemesis". It is pulished at Supreme Chaos Records.
You can hear here Death Metal with a difference. Classical, pitch-black Death Metal riffs come upon a mix of Black Metal, Doom Metal and Rock sounds. Thereby develops an independent musical mixture which is distinctive. But, DEAD ALONE are not only able to create an own musical identity. They are also successful in shaping the transitions of the single genres smoothly without thereby obliterating the Death Metal base frame too much. By the skilful use of hardness and melodies provides "Nemesis" enough space to the listener to take breath. The all in all eleven songs (The bonus song "Confessions" as Goth mix inclusive) show the large musical variety and the bands' skills. Professional recorded I can only recommend DEAD ALONE to each Metalhead!!!!
9/10