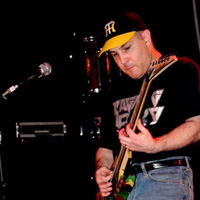 On April 19, guitarist Dave Carlo of Canadian thrash metal veterans RAZOR was diagnosed with Stage 2 oral cancer. He is currently undergoing treatment.
RAZOR bassist Mike Campagnolo tells BLABBERMOUTH.NET: "We are working on new material for another album and we were blindsided by this news, but Dave is in great spirits."
Formed in 1984 in Guelph, Ontario, Canada, RAZOR split up in 1992, but reformed in the late 1990s to record another album, titled "Decibels", in 1997. The band dissolved again, and reformed in 2005.
Carlo has been the only permanent member in the band's 28-year history.
Source: Blabbermouth.net