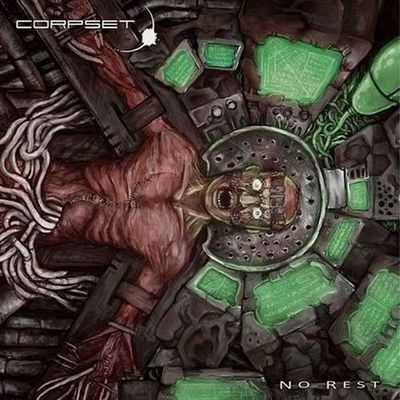 Violent Journey Records – 2013 – Finland
CORPSET from Finland are heard from again, Their latest trick is called "No Rest" and is distributed via Violent Journey Records.
Death Metal resounds off my loudspeakers. Modern edited and provided with several Thrash Metal speckles the all in all nine songs come across fresh and unconsumed. Very diversified riffs which are played sometime melodic, then again hard and aggressive give "No Rest" the necessary energy and also independence. Supported by forceful bass-lines and a drumming which knows how to force through develops a deadly mixture which have a kick. A bit relaxed by melodic parts which however doesn't overlap the power of the cd. The music of CORPSET definitely goes forwards without thereby turning into stubborn thrashing. You distinctly hear that experienced musicians were at work who know what they want and are also able to implement this. Listen to "No Rest" by all means and form your own opinion!!!!
8,5/10