News
CEREBRAL FIX advance song, cover art and tracklist revealed!!
British Crossover Thrash legends CEREBRAL FIX are done with the recording process of their long awaited return album, the 5th in their career and 1st one in 24 years!! Initial plans were to r
ecord is during summer 2015, but during the recording process, two members (vocals & bass) decided to leave the band, so new members had to be found.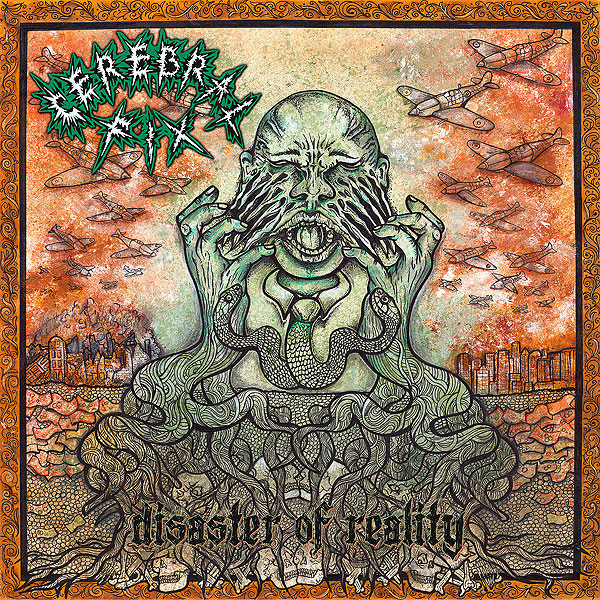 "Disaster of Reality" is completed and contains 12 rabid songs that are a back to basics, a return to their 1st album days with an upbeat DISCHARGE dose. CEREBRAL FIX of today is what originally was meant to be, a raw'n'crusty Crossover Thrash/ Punk beast retaining that feeling that only the originals can have!!
Tracklist for "Disaster of Reality" is as follows:
01. Justify
02. Mosh Injury
03. Crucified World
04. Realities of War
05. Skate Fear
06. Reality Pill
07. Dear Mother Earth
09. Never Say Never Again08. Dead Cities
10. Felted Cross
11. Inside My Guts
12. (Untitled Mystery Track)
Release date for "Disaster of Reality" is set for 15th of September July through Xtreem Music on CD & 12″LP