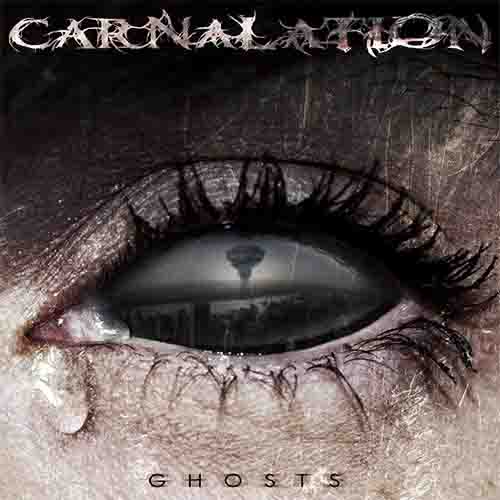 Inverse Records-2015- Finland
The Fins CARNALATION are heard from again. After their in 2012 released full-length cd "Deathmarls" they present with "Ghosts" their latest opus. It is distributed by Inverse Records.
You can also hear here very technical played Death Metal. Indeed with several melodic insertions. These straighten out the tense atmosphere and give at the same time more flexibility. Nevertheless CARNALATION never loose sight of their original goal, Death Metal. Hardness and forceful teamwork can also be held for long periods so that at no time develops unsupported stretch. The distinctive growls emphasize the hard character of the songs without drowning everything. Modern adaptions give open space for experiments which fit in well into the production. A powerful production which implies a lot of energy and power. You immediately notice that the gents are seasoned musicians who control their instruments. CARNALATION prove with "Ghosts" how Death Metal should sound like in the year 2015. Listen to the cd. You won't be disappointed!!!!
9,3/10