News
CANNIBAL CORPSE Added Guitarist ERIK RUTAN For Upcoming Tours – Metal News –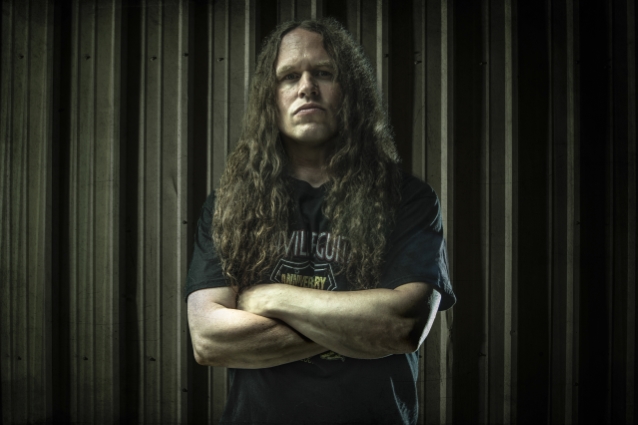 Florida-based death metallers CANNIBAL CORPSE have recruited Erik Rutan to fill in for guitarist Pat O'Brien on the band's upcoming tours. Rutan will appear live with the band for the "Decibel Magazine Tour" and the upcoming U.S. leg of SLAYER's final tour happening this May alongside LAMB OF GOD and AMON AMARTH.
O'Brien was arrested on December 10 on charges of aggravated assault on a law enforcement officer and burglary of an occupied dwelling with assault. Deputies say he burglarized a house and charged at a deputy with a knife.
O'Brien allegedly broke into a Northdale, Florida home and shouted that "the rapture is coming" before pushing a woman to the ground. He ran toward a responding deputy with a knife and was subdued with a stun gun.
Less than half a mile from where O'Brien was arrested, a fire broke out at the house he was renting, sending flames billowing into the night sky from the roof. Fire marshals found a large cache of weapon, locked safes and potential explosive devices inside O'Brien's home.O'Brien was released from Hillsborough County jail on December 14, after posting a $50,000 surety bond.
Erik Rutan photo credit: Alex Morgan Imaging
Source: Blabbermouth