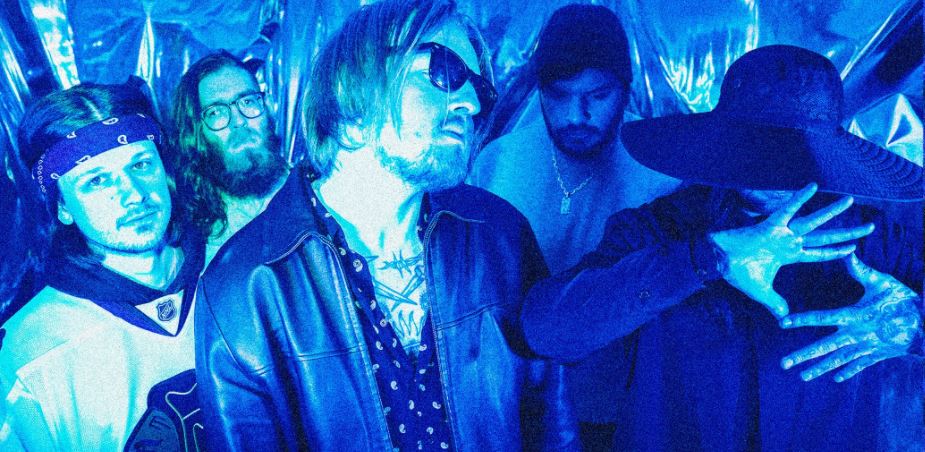 Black Coast burst out of their local scene in 2017 with their debut EP 'Crows Of The North', followed by EPs Ill Minds Vol1 & 2. In 2018, the band have garnered a reputation as one of the UK's hardest working, appearing on stages with Stray From The Path, Higher Power, Static Dress as well as showcasing their talent on the international stage.
Their debut album 'Outworld' ushered in a new era for Black Coast affirming their place as one of the UK's undeniable contenders. A candid exploration of vocalist Charlie Hewitt's struggles with alcohol that ultimately led him to a path of sobriety backed by an evolved sound 'Bringing together all of the most dizzying and disorientating parts of nu-metal and pushing them through a destructively modern lens' – Rock Sound.
Things continue to go from strength to strength garnering kudos from Metal Hammer, Rock Sound, Kerrang!, Kerrang! Radio, Kerrang! TV, BBC R1 Rock Show (Alyx Holcombe), Gigwise, DSCVRD and voted as #1 Debut AOTY by the r/ NuMetal community. Released via Nuclear Blast's Blood Blast Distribution this record has seen a vital band step out and begin to assert themselves into the bigger picture.
Stoke-On-Trent's nu-metal bright lights Black Coast have dropped a glitchy new video for 'Void', the latest single from the acclaimed debut album 'Outworld'. The huge track comes just before hitting the road reunited UK hardcore legends Dead Harts kicking off 25 Jan 2022