After tons of long hard work Aurora Borealis shared an 11 Minute preview of the new Aurora Borealis cd Timeline: The Beginning and End Of Everything.
It will be released in Mid Feb and will only be available through the band by pay pal [email protected] or by sending check or money order to Ron Vento 3432 Rockefeller CT Waldorf MD 20602
It has a 12 page full color booklet with artwork by Ron Miller (production designer for the movie Dune) There will only be one pressing so pre orders are being taken now.
The cd was recorded at Nightsky Studios.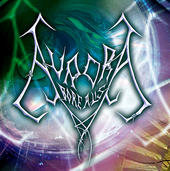 Tracklist:
01. Our Legacy
02. Crucible Of Creation
03. Formation
04. Stygian Depths
05. A Creature Called Human (Among Other Things)
06. The Evolution After Evolution
07. The Only Space Race That Matters
08. Beyond The Oort Cloud
09. Tearing Holes In The Fabric Of Time
10. Prelude To Cessation
11. The Rebirth