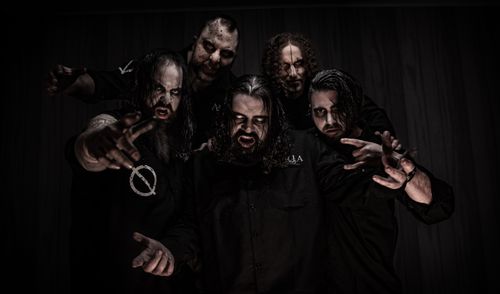 Atria, from London, ON, is back with a refreshed lineup and punishing and new visceral sound combining melodic death metal, metalcore, progressive metal, and a bit of Djent. "Antiheroes" is the burgeoning new single from Atria.
The single is lyrically about losing faith in one's heroes and leaders and begins with a dirty and hypnotizing flurry of riffs that catch you off guard.
As the drums kick in the track builds until the heavy scream vocals take over like a valkyrie of damnation. The track is also quite orchestral with the subtle strings during the chorus and outro, separating Atria's sound from many in the genre. The chorus is also extremely catchy and will stay with you hours after the first listen.
"My lyrics come from life experiences, a fear of a dystopian future, experiences with mental illness and trying to find hope through it all," says vocalist Tom Emmans.