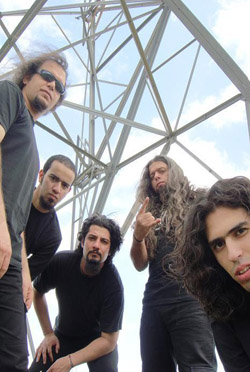 Hi, I actually can't find detailed information about your band on your website or your biography , could you please mention about your band ?
ARSAMES is an Ancient death metal band from Iran. Formed in 2002 by band leader and skin pounder Ali Madarshahi ,
I listened a song called ' Gates of Persia ' on your myspace profile , I wonder about the lyrics of that song . Do you mention about the legendary Persian history or is that just like an intro ?
We write all the lyrics about our legendary history ! You know the first Empire of the world is Persia! the first instructor of human rights is Cyrus the great so we have a strong culture that we should talk about it It's an intro for the track Cyrus the great and wanted to show the fear of the enemies of Persia
I think the bands' name is also related whit this ?
The meaning of ARSAMES :Arsames Aršāma , one of the first Persian Empire king 520 BC
Turkish people like middle east ( oriental ) melodies , I think thats a historical habit from Ottomans 🙂 ( actually we still use some persian words in our language ) How was the reaction of the audience at Unirock Fest ?
I travelled to turkey more than 10 times I think I have lots of friends there and I really love them they are awesome I remember that I met some friends there that I didnt see them for 2 years! I have to say the reaction was great I think Arsames has lots of friends and fans in Turkey more than our country so we decided to play in Turkey again
In which countries did you have gigs and how was the reaction ?
The Slovenian Metalcampers Invited us but the embassy of slovenia in Iran didnt give us the visa , few days a go we invited to Play 3 concerts in Malaysia we are trying to book some concerts for 2010 when the new Album is out
Which bands do the members of Arsames listen to ? ( also the bands influence you ? )
The Arsames Members allways listen to : Iron maiden , Motorhead , Amon Amrth, Behemoth , Obscura , Quo Vadis , Symphony x , Morbid angel , Soul Fly , Sepultura , Overkill , Judas Priest …… I think we are looking for something from our Ancient Persia to creat an Epic Music that no one did it before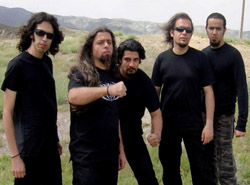 One of my Iranian friend who lives here gave me a hand for preparing the questions . Do you live in Iran ? There is a overwhelming regime on your country as i read before and as my friends explanations about Iran. Its mentioned that Irans revolution guards interfere with the long haired people , my friend also told that ' releasing an album in a foreign language is not allowed and the artists living there run away from the country and release their album abroad …
Yes we live Here in Iran you can find so many musician with long hair now ! But heavy metal music is forbidden in Iran the thought it is the music that related to Satanism … So I think some bands like ARSAMES should help and try to show the government that this kind of Music is not about Satan! Now we are trying to do it we want to make music about the Humanity Braveness , hospitality , royality …..
Also my friend added that ' there isn't a musical marketing over there ' . What about extreme music ? Anyway there were some people who listens to extreme music in Tahran . Is there any bands that you know who are selling album (even if illegal) ?
No marketing for Metal Music here! But I know some metal bands who make their self release and sell them to the fans , one of my friend have a large Metal Archive CD/DvD.. About 100.000 here in Iran and i know lots of Metal fan who like Black , death , extreme Music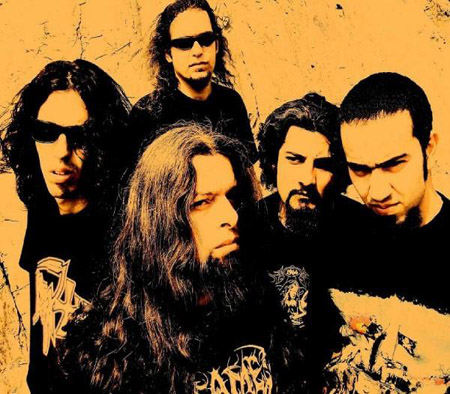 Thats end of the questions , do you want to say something as conclusion ?
Just we want to Thank you for a Interview we love Turkey and turkish Metalheads ….Turkey is our second Home all the best and luck for you