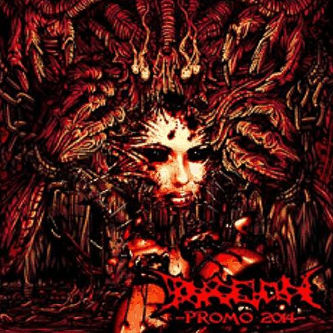 Promo -2014- Malaysia
ARGON are from Malaysia. They put earlier this year their 2-track demo via Grundar Productions on the mark
The actual two songs ""Slaughter Butcher" and "Eternally Damned") are Grindcore through and through. Hard, conscious played simple riffs provide together with forceful bass-lines the framework of the songs. The dark, guttural vocals reinforce hardness and darkness and give the production additional emphasis which you don't forget that fast. The songs both move in the mid tempo area. But, don't worry. Here arises no boredom! The steadily strong-willed drumming caters for dynamics and the corresponding punch. Headbanging non-stop is sowith the order of the day. ARGON know what they want musically and are also able to implement this. The demo definitely whets your appetite and it is worth to be listened to.
8,6/10