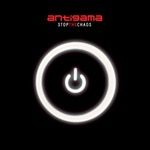 Selfmadegod Records – 2012 – Poland
Many underground followers know Antigama from Poland. They are shaking underground since 2000. They released five albums total , two demos and many splits. Lately they released an EP this year.
Their violence is up level. The band play fast, agressive and violent Death Metal/Grindcore. Sound is too strong, and it makes their music more brutal.
This band is not performing standart grindcore, it's different and maybe it can be called experimental or avant-garde.
I can recommend this album to all brutal music fans. An album must be listened.
9/10