Polish progressive grind act ANTIGAMA has just completed the construction of their anticipated sixth full-length album, Meteor. Consisting of eleven explosive new tracks, Meteor was recorded earlier this year at Progresja Studio in Warsaw with producer Pawel "Janos" Grabowski (Masachist, Lost Soul) and the final output mastered by Scott Hull at his Visceral Sound Studios (Agoraphobic Nosebleed, Pig Destroyer).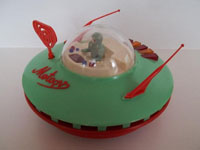 The album also features a guest appearance by Michal Lapaj from world renowned Polish progressive rock band Riverside.
ANTIGAMA's head technician Sebastian Rokicki comments on what to expect from Meteor: "This was very hard and challenging recording session but I am sure the result will surprise many of our fans. Meteor is solid piece of intense brutal music not for weak at heart. This is no doubt the fastest and most experimental Antigama's album."
Meteor will see release in May or June via Selfmadegod Records, the assassins also responsible for the band's recently-released Stop The Chaos EP in addition to a plethora of other ANTIGAMA releases, including their seminal Discomfort and Zeroland albums. An official studio report, album art, and most importantly, new music from Meteor will be available shortly.