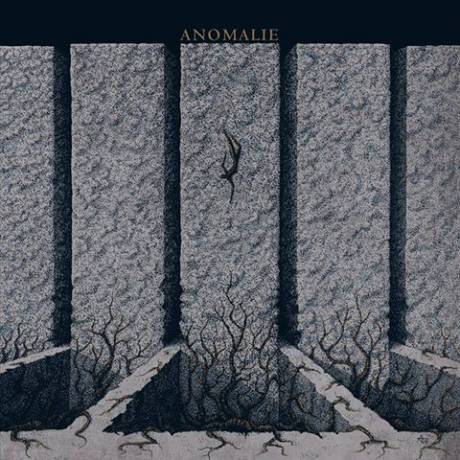 Art Of Propaganda – 2015 – Austria
ANOMALIE is actually a 1-man project of Marrok. Indeed the Austrian gets for his live performances diverse session musicians on the boat, but his works origin alone with him. He released his by now second cd in November 2015 via Art Of Propaganda. It is called "Refugium".
This is truly no easy to consume production. You can hear Black Metal that's for sure. Calm sound in the mid tempo which are unending sad and gloomy are directly contradistinctive to hard riffs. The skilful mixture of single elements admittedly ensure that "Refugium" doesn' t come in stereotype and outmoded and contains the necessary alternation. But, they can't hide the fact of unending rage and the bleak atmosphere. A sea of tears, solitude and hopelessness, packed in notes and words. The emotionally charged growls of Marrok yet manifest this impression. You have to bring along alot of stamina to be able to enjoy this cd. If you first of all let yourself in for it you will however understand why. A dense musical wall develops which offers no room for alternatives. "Refugium" is sowith no ordinary production and this is surely deliberated. Bundled energy of sorrow, rage and darkness which reflect the pain of the entire world let develop independent musical worlds. I would say the opus is more than successful! Listen to the cd preferably yourself. I can only recommend ANOMALIE!!!!
9,6/10