Reviews
ANKHAGRAM "Neverending Sorrow"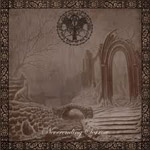 Stygian Crypt Productions – 2010 – Russia
Ankhagram is a one-man project from Russia, and this is his second album. After that, he released two more albums. This album reproduced in 2010, and that's why, I want to make its review. Please, don't say that it was his 2007 album.
One of the things that makes ANKHAGRAM special to me is there was a doom metal band "Tears of Beggar" in Bursa/Turkey in 90s, that band was my favourite band in Turkey in terms of doom metal and still sometimes I listen to their album. Anyway, ANKHAGRAM is similar to that band in terms of vocals style and doom metal style, I'm glad to catch a similar taste.
Gothic, melancholic keyboards and suitable brutal vocals sound, and guitar riffs with palm mute technics make the sound beatiful. Soft drums also supports that quality.
If you want a doom metal band with brutal vocals and keyboards, you can take a look.
8/10