Videos
Alura – The Edge Pt. I Official Video Online
The song is about a person who sucks all of the life out of you. So much so that even just being around them is both mentally and physically exhausting.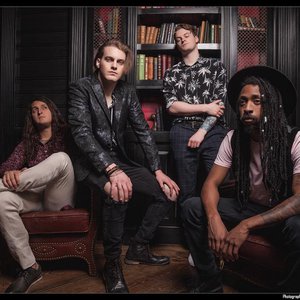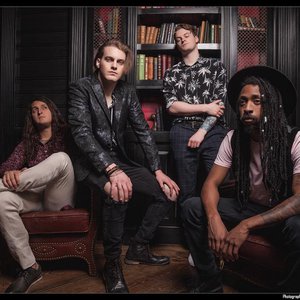 The name "Alura" is derived from a 1940s comedy called "She Wouldn't Say Yes." The character was the name of a woman who was both a sociopath and a temptress of sorts who could not keep men from pursuing her. The group decided that this name was a perfect representation of the "alluring" sound of the music being created. It comes from a variety of influences that emulate the intense aggression of Slipknot, Ill Nino and Korn mixed with the beautiful melody of bands like Deftones and Thrice.
Formerly known as We Gave It Hell, this 4 pieces hard rock and metal outfit based out of Las Vegas, NV quickly flourished in the diverse and chaotic local music scene. The band toured most of the US and a portion of Canada and played shows with some of the biggest bands in rock/metal in the world. After holding the name We Gave It Hell for the better part of 7 years, the 4 decided it was time to start anew and become Alura.
Their first single "Counterfeit" is a crushing, riff-driven metal anthem about how fake everyone portrays themselves to be on the internet. Since it's release in early July of 2019, the song has accumulated over 200,000 streams across all platforms. Alura has since released 3 more singles entitled, "Disciple," "Stuck," and most recently, "Belize." In total, the band has close to 400,000+ total streams with just 4 songs released.
With several local Vegas shows and shows in Colorado, Texas, Arizona and California under their belts, the band has every intention of getting anyone and everyone to learn about the infectious sound of Alura.