Reviews
AERIAL RUIN "Valleys of the Earth"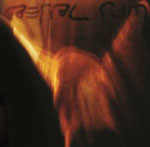 Vendlus Records – 2011 – U.S.A.
Aerial ruin is the solo project of Erik Moggridge who's previously known for such metal and rock acts as Old Granddad, Drift of a Curse, and Epidemic. With Aerial Ruin Erik has focused on a much more minimalistic and organic approach to singing and songwriting. Crisp acoustic guitars and melancholy vocals capture you and embrace with somber atmosphere.
"Valleys of the Earth" is meant to be heard with an open mind; perhaps lying on your couch with the lights dimmed and candles around you. This is a very relaxing album and Erik's vocals are extremely soulful. Some might be put off with the pace of the album but I recommend that you give this a chance and enjoy something different. "Lonely of the Need" is one track that struck me the most with an enchanting guitar intro that leads into Erik's voice starting out softly but grows into something very powerful and hooks you in without you realizing it. "Sacraments" comes in with some great acoustic riffing that gives way to effects playing on his vocals, creating a spacey feel to it and adding on some diversity. The production does replicate an old timey quality to "Valleys of the Earth", which I think was something Erik was trying to accomplish with his songs, and gives an even more uniqueness to the album. "Stnemarcas" is another mesmerizing track full of ambiance and passionate chanting.
While this is not jam-packed with variety, I don't think that's something Erik Moggridge is too terribly concerned with as it appears that his main objective was to create something solely from him and open up people's minds, which I will say he achieved with great success.
8/10