Aerial Ruin is the solo project of Erik Moggridge whose current and former bands include Old Grandad, Drift of a Curse the late eighties/early nineties thrash metal band Epidemic. Though there is much more to him as you can hear through his music and lyrics. Once you hear his latest album, "Valleys of the Earth" you won't be able to stop. I had the opportunity to talk with Erik about his album, inspirations and future plans.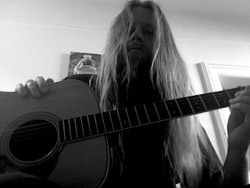 Hey Erik, thanks for doing the interview! How's everything going?
Erik: It's going great, thanks!
Can you give us some background came together?
Yeah, this started out as a recording only project about 10 years ago. I recorded 4 tracks to sell as an EP but pretty much gave them away to friends and whoever else wanted to hear it. I also sent off the EP to Aquarius Records. I kept writing songs, recorded one with my buddy Erik Peterson from Lost Goat, great band from San Francisco, this was back in 2005. I started touring and doing more shows in 2008 in California and Oregon. Started working on this album back in 2010 and got picked up by Vendlus Records and released the album. Now I'm just working on more songs and been playing more shows around Portland and San Francisco.
How would you describe your music?
That's a hard question, a lot of the times I say if you like Mark Flannegan or if you like Pink Floyd then you'll definitely like this album. Pink Floyd has been a huge influence in my life. Elliot Smith is someone who I've been listening to a lot too. I wouldn't say he's an influence but he's been inspiring definitely. If anything I would call it acid rock or doom rock or metal.
Yeah, It's definitely carry doom-like qualities. It's mellow but it's also very dark.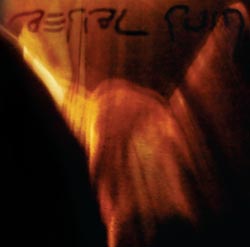 How has the feedback been for "Valleys of the Earth"?
Been really good. A lot of people have been showing up to the shows. You know not everybody's in the mood for a mellow thirty-minute set and I try not to take it personally (laughs) but for the most part the feedback has been great. It's the kind of album where people who like it REALLY like it. They're not just into it a little bit.
What are some of the inspirations behind the songs?
A lot of its personal, it talks a lot about the loss of self. It's a lot about the spiritual conscious, how as people get wrapped in ourselves and in our egos and then we tip over to that point where we just completely lose ourselves.
A lot of your past projects were on the heavier side, what made you decide to do more of a mellower project like Aerial Ruin?
It was something I wanted to do that a little more of a personal nature. Something that had a different energy, I think I needed to do that. This is on a different level where there's not a lot of competition in this field. Like I said Pink Floyd has always been a huge influence on me so I think it was inevitable to do this project. There's not that massive musical force that was there when I played in bands like Epidemic and Old Granddad, don't get me wrong, those are some incredible musicians but it's just good to be something different like this.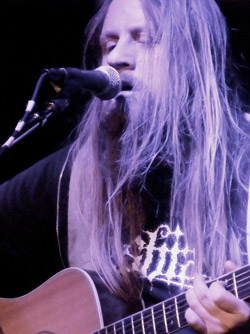 Who worked with you on the album?
I transferred about ½ of the album but my friend which I think you know him too actually, Jef Leppard, recorded it and we both mixed it, it took about a year to finish it all but it came out really great. There was a lot left that we didn't put on the album, probably about ½ of the material.
What are some plans for you, are going to be touring or working on some more music?
Yeah, I have about six shows coming up in San Francisco, in Eugene and Portland. I'd like to play as many shows as possible. I've been daydreaming about going over to the East Coast one day, hopefully it'll happen soon. It's been a dream of mine to tour Europe also.
Any words for your fans?
Just thanks so much for all the support!
Thank you again for doing the interview, I really appreciate it!
Cheers, thanks Kate!