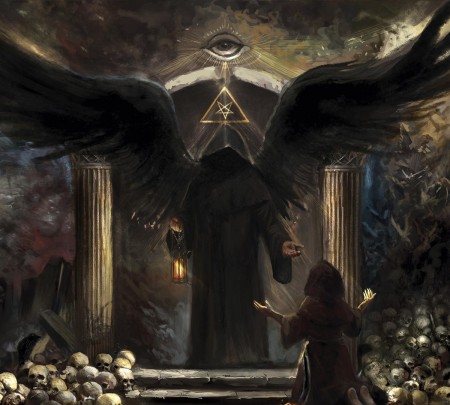 Osmose Productions – 2019 – Norway
The Norwegian band ABYSSIC shines with a prominent lineup (members of the famous band Susperia). Placed on hold temporarily the gents published in February 2019 their second opus "High The Memory". They received support by Osmose Productions.
The opener "Adornation" initially starts with a very symphonic part which develops in the further course to a Doom death opus. This is also the main topic of the following songs. Riffs weighing tons which seem to bear the burden of the entire world without thereby sounding boring unify with the subdued deployed drumming to pitch-black dark works. The intense growls yet give the appropriate deepness. Thereby it is because of the complexity and length (between 8-20 minutes) of the single songs not at all that easy to find access. Once took the time to do so, the listener is presented symphonic high-end musical worlds. You can literally feel death, darkness and pain by skillful adaptations. It is right this atmosphere which freezes the blood in your veins and also whets your appetite. Very professional recorded you can hear in each note the seasoned musicians with a lot of experience. Take time for "High The Memory". You won't regret it!!!!
9/10