Details of "Dirty", the 6th full-length album from Italo-Norwegian hard-industrial-electro extreme metallers ABORYM have been announced. The 10-track double album (cover below), which will be available in digipak, jewel case and gatefold double LP formats, is set for release on Agonia Records on the 28th May in Europe and the 11th June in the USA/North America.
"Dirty" was recorded at the Fear No One Studios in Italy with Emiliano Natali, reprising his Sound Engineers role from the band's "Psychogrotesque" album, and it is helmed by Marc Urselli of New York's Eastside Sound Studio who has worked with the likes of Mike Patton and Lou Reed. The electronic part of the album is engineered by D. Loop (Kebabtraume, Limbo). R.G. Narchost (Stormcrow, Demon's Shade, Drowning Ashes) created "The Spiral shaped chamber" custom sounds library for the band. Artwork for the album is by ABORYM's Fabban.
The first CD of the album features new material, whilst the second CD featu res two tracks from previous albums, which have been completely re-arranged and re-recorded, covers of tracks by Iron Maiden, Pink Floyd and Nine Inch Nails, and a previously unreleased track performed by both musicians such as Agonia BV, Tamara Picardo, Samuel Heru Ra Ha MK, Hostis, Ulven, Mike Bizzini, David Cholasta, Tobias Dünnebacke, Jonathan Butcher, Jessy Lavallee, Thomas Hochstetler, Mary J. Rooks, Amanda Neilson and Mark Llewellyn, as well as several fans. The song was written by Alberto Penzin (CO2, ex-Schizo) and was spliced together from all the different sources.
Tracklist: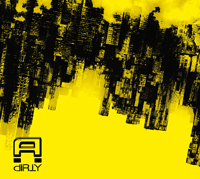 CD 1:
01. Irreversible Crisis
02. Across the Universe
03. Dirty
04. Bleedthrough
06. I don't Know05. Raped by Daddy
07. The Factory of Death
08. Helter Skelter Youth
09. Face the Reptile
10. The Day the Sun Stopped Shining
CD2:
01. Fire Walk With Us (new version originally released on "Fire Walk With Us")
02. Roma Divina Urbs (new version originally released on "Kali Yuga Bizarre")
03. Hallowed Be Thy Name (Iron Maiden Cover)
04. Comfortably Numb (Pink Floyd Cover)
05. Hurt (Nine Inch Nails Cover)
06. Need for limited loss (new track)