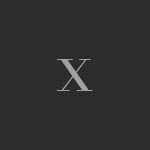 Unexploded Records - 2011 - Sweden

GRA are from Sweden and since 2010 musically active. In 2011 they put their self-titled debut full length cd on the market. In March 2013 they released their mini cd "Necrology Of The Witch".

What does my ears hear here? After a sacral intro ("In Cordibus Vestris") is at the following song "Necrology Of The Witch" at the latest clear where the musical journey will lead us here. The gents celebrate here Old School Black Metal through and through. In the mould of the old MAYHEM is audible darkness, hate and contempt. Thereby GRA find their very own style and are no cover band. By the insertion of sacral seeming choirs and nature samples now and then the production is given independency but also depth. An ominous atmosphere develops which is still reinforced by partial halting riffs. Aggressive doubleblast drumming introduced from time to time underlines the brutality and impressivenss of "Necrology Of The Witch". Here is implemented the apocalypse in notes. GRA succeeds jolly good in doing this. The distinctive, empathic growls do one last thing that you don't forget the songs so fast! GRA always move in the mid tempo area whereas single passages also my be very slow and halting. To show their connectedness with the old Norwegian Black Metal scene a cover (MAYHEM-Freezing Moon) may certainly not be missed. By the way this is jolly good successful! Production-wise conscious kept primordial GRA find their own way to rekindle the old Black Metal spirit musically. Check out GRA and frame your own judgement!!!! For fans of Old School Black Metal is this cd by all means a must!!!