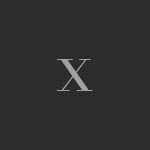 Eigenproduktion - 2012 - Portugal

A few days ago I took notice of a band from Madeira, Portugal (Many thanks to Ana Barreto!). There is talk of EXCERCIUM which already make music since 2011. Recently they put their 3-track debut cd called "Destruction Of Society" on the Metal market.
EXCERCITUM offer here Thrash Metal of the premier league. Aggressive, intergradient riffs which come across fresh and innovative. Pulsating notes which connect to energetic sound frameworks. Supported by a powerful drumming and typical Thrash Metal vocals. Here is celebrated Old School Thrash Metal in the year 2012. The all in all three songs which are fit for a king without any flourishes and edges. The listener knows what to expect here and is not disappointed. Technically adept recorded on a high level songs which are on a par with many other Thrash Metal bands. Check out EXCERCITUM by all means and form your own opinion about them. It's worth it!