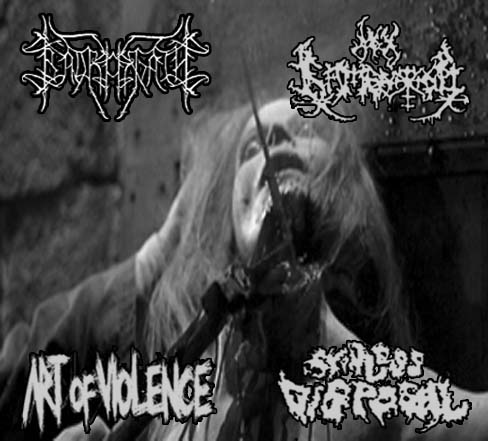 Istanbul's 4 bands;

*** Badragath (Black Metal),
*** Nox Lamentor (Black Metal),
*** Art of Violence (Brutal Death Metal) and
*** Skinless Disposal (Brutal Death Metal)

were gattered in a "4 WARRIORS KINGS OF KADIKÖY" split.The track-list of the split is;

BADRAGATH
1. Chant Religious Satanas
2. Grave
NOX LAMENTOR
3.Endless Nights Till Dawn
4.Enthrone Cruelty By Victory
ART OF VIOLENCE
5.Civilized Age
6.Bodies Without Souls
SKINLESS DISPOSAL
7.Blood On My Face
8.Vomit Your Own Murderer

You also will get this split album from Extreminal Distro and Total Death Productions soon.